HAPPY NEW YEAR!!!
It's time for us here at Reading, Writing and Waiting to round up all the novels we've reviewed during 2011 that received the coveted five star rating. I want to thank all of my review partners for their hardwork this year! I am so glad you came on board with me. I couldn't have got through all the reviews without you!! So, without further ado, here's the Young Adult novels we went Gah-Gah over last year:

Clarity by Kim Harrington
"First off, um, WOW!! This book has easily pushed its way to one of my favorite novels. True crime mysteries in YA are few and far between, and Clarity helps fill that void. This novel totally reminds me of a psychic Veronica Mars, and those of you who know me know how much I loooooooooove Veronica Mars. I know I'm not alone on that one. :)"--Annie

Demon Glass by Rachel Hawkins
"I loved every second of this book and it's so hard not to spill the beans because I could go on and on about the plot. There are so many things that happen in this book that make me think WTF, and OMG what's gonna happen next. This book is a must read for the Sophie Mercer fans out there."--Annie

Wither by Lauren Destefano
"There's just something about a forbidden love that hooks me every time. Rhine's relationship with Gabriel is risky. They'd be killed if anyone ever found out she liked anyone other than her husband, Liden, and that heightens the stakes tremendously. "--Annie

Vicious Little Darlings by Katherine Easer
"A good young adult contemporary novel, to me, is gritty and real, with a plot that is reasonable, yet has a great twist. A twist I can't guess by the second chapter of the novel. Well, my friends, I am so happy to tell you I found that in Vicious Little Darlings."--Annie

Secrets (The Ivy #2) by Lauren Kunze
"The drama kept me turning the pages. I just had to know what was going on, plus book one left off with a huge cliff hanger, so I was immediately hooked into book two."--Annie

Lure by Stephaine Jenkins
"The voice in the first paragraph hooked me right away and told me this was a girl I could totally be friends with. She isn't afraid to call someone out on their crap, which in my eyes makes for an awesome female lead character. She will keep you on your toes."--Annie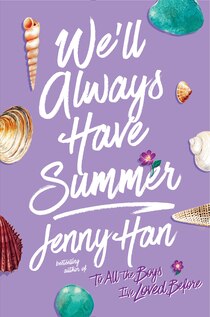 We'll Always Have Summer: Jenny Han
"OMG, you guys. That's all I have to say about the final book in this series. I liked the first book, really liked the second book and absolutely LOVED the third. The third book was so emotional."--Annie

The Iron Daughter by Julie Kagawa
"I literally carried this book around with me everywhere until I finished it. Not since Edward in Twilight has a love interest hooked me this way. He has so many inner demons and Meghan is the one person who can get beneath that frigid layer of ice that surrounds his heart. Love him!"--Annie

Starcrossed by Josephine Angelini
"Gah! I love, love stories. Especially when the two people in the relationship want to kill each other all the time!"--Annie

Crush Control by Jennifer Jabaley
"I read through CRUSH CONTROL at lightning speed because I couldn't stop myself! I remember reading about this sale in Publisher's Marketplace and thinking how awesome it sounded, and it didn't disappoint. I loved it!"--Jamie

Hourglass by Myra McEntire
"I just finished this novel and it was AWESOME. This was one of my most anticipated reads of 2011 and I'm happy to report it didn't disappoint. This time travel novel defiantly stood out among the sea of paranormal books out there on the YA shelf."--Annie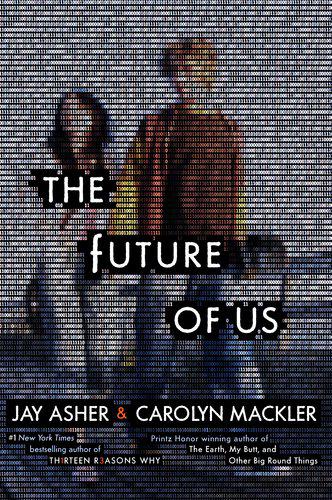 The Future of Us by Jay Asher & Carolyn Mackler
"Added to the dual main characters are their two best friends--an on again, off again couple--who are fun and quirky. The ending is sweet and satisfying--not over-done or under-cooked. I give THE FUTURE OF US five stars! (Who didn't see that coming?) :)" --Jamie

Catching Jordan by Miranda Kenneally
"All I can say is wow. I absolutely adored this book, the cast of characters was well-rounded and not what I was expecting AT ALL. A girl who is not only the leading quarterback, but captain of her team, respected and loved by the team mates? Never would've thought it could be pulled off and with such talent."--Jenn

Beautiful Disaster by Jamie McGuire
"This is one of those books, either you love it or you hate it. I've seen this novel referred to as literary crack before, and I have to say I agree. This novel grabbed me from the moment the bad boy love interest stepped on the scene. He was amazing. He did things that I didn't expect and I was shocked. SHOCKED and appalled by some of the things he did in this book, which in large part hooked me even more."--Annie

Everneath by

Brodi Ashton
"I love it when a novel is so out in left field, it defies ever rational thought I have about what the underworld is suppose to be like. Plus, anything that can tie in Greek mythology and make you wonder if some things could actually be true…is a fantastic book. EVERNEATH grabbed me by the arms and yanked me into it's world. I could not put it down. I read it in, like, two sittings. It's that good!"--Annie

Lola and the Boy Next Door Stephanie Perkins
"What can I say? Stephanie Perkins creates contemporary magic. LOLA AND THE BOY NEXT DOOR was witty, and quite simply, irresistible. I couldn't put it down. "--Annie
You can find full reviews of our five star novels
HERE
.
We love bringing you book reviews and would like to thank all of our followers, commentors, and guests for an awesome year. 2012 is gonna rock!! Thank you all for checking us out! We love you all!