Title: Die For Me
Author: Amy Plum
Hardcover, 341 pages
Published May 10th 2011 by HarperTeen
Author Website:
http://www.amyplumbooks.com/
Series: Revenants #1
Setting: Paris, 2010 (France)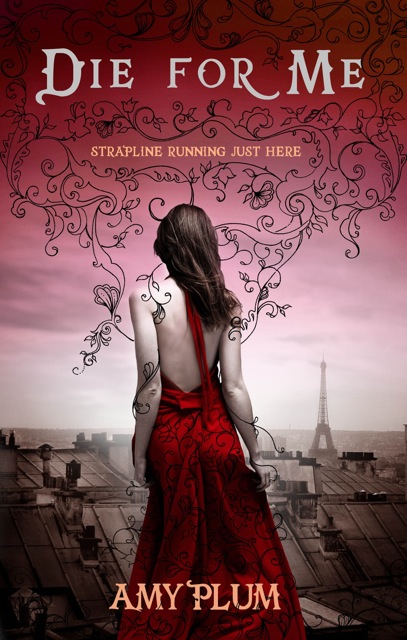 Plot:



In the City of Lights, two star-crossed lovers battle a fate that is destined to tear them apart again and again for eternity.


When Kate Mercier's parents die in a tragic car accident, she leaves her life--and memories--behind to live with her grandparents in Paris. For Kate, the only way to survive her pain is escaping into the world of books and Parisian art. Until she meets Vincent.

Mysterious, charming, and devastatingly handsome, Vincent threatens to melt the ice around Kate's guarded heart with just his smile. As she begins to fall in love with Vincent, Kate discovers that he's a revenant--an undead being whose fate forces him to sacrifice himself over and over again to save the lives of others. Vincent and those like him are bound in a centuries-old war against a group of evil revenants who exist only to murder and betray. Kate soon realizes that if she follows her heart, she may never be safe again.
My Thoughts:
The story of Kate and Vincent hooked me. I like a good old fashioned romance, matter of fact, that's what I liked best about this book--the romance. The mystery of where the relationship of Kate and Vincent was going sucked me in. I rooted for them to get together. They had great chemistry.
The premise was different. I hadn't read a spin on zombies like this before. It kept me reading on because I wanted to know more about the Revenants. Ms. Plum did a great job creating the world and explaining the world's rules in this novel.
Read this one if you like paranormal romance with a zombie twist.